Overview
With 61 percent of hotels considered small businesses, the hotel industry has thrived by fostering opportunities for small business owners around the country to open their own hotels thanks to the franchise model. This ability has allowed so many in our industry to achieve the American Dream.
For more than three decades, the joint employer standard has been one of the cornerstones of labor law, protecting small businesses from undue liability involving employees over which they do not have actual or direct control. Unfortunately, in August 2015, the National Labor Relations Board (NLRB) issued its decision in the Browning-Ferris Industries of California (BFI) case and created a new "joint employer" standard under federal labor law.
Changes to this model could severely disrupt the pathway to success and hurt franchisors and franchisees alike. The new standard makes employers potentially liable for actions and activities of employees that they do not employ and it could jeopardize business to business contractual relationships.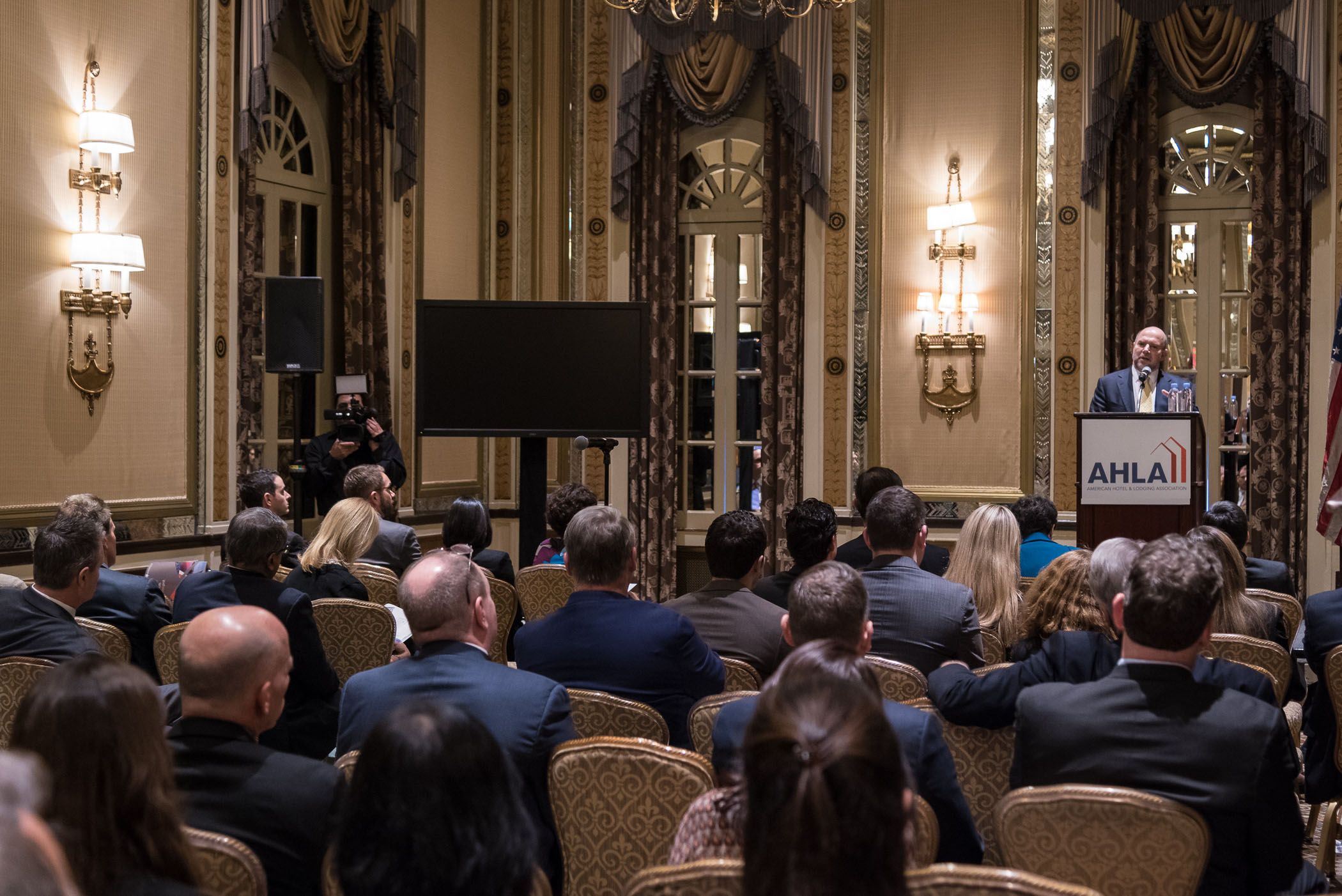 AHLA Position
AHLA supports Congressional action to alleviate this problem. The Save Local Business Act (H.R. 3441) would restore the previous joint employer standard and provide certainty and clarity for thousands of small business hoteliers as it relates to their workforce and their business to business contractual agreements.
Key Stats
In the United States, 61 percent of hotels -- more than 33,000 properties -- are considered small businesses.
The hotel industry is responsible for supporting 8 million jobs, 4.5 million direct impact jobs.
More than 188,000 new hotel jobs have been added to the industry in the past five years.
The hotel industry supports $355 billion in total labor income.
The hotel industry has increased wage and salary income by $18.5 billion since 2005, paying employees $75 billion in 2015.
Expanding the joint employer status would collapse the franchising model and extinguish aspirations of business ownership.
Talking Points
Members only resource offering high level bullet points on the key issues affecting our industry today.
Members Only
Take Action
Make your voice heard! Here you will have the exclusive access to innovative tools that will allow you to take immediate action on important legislative initiatives through concise emails delivered instantly to your Representatives urging their support of lodging-friendly positions.
Take Action