Overview
Some 55 million online hotel booking scams occur every year. Regrettably, with all the great opportunities and conveniences of booking a hotel room online today, also comes the mushrooming reality of increased scams. With most consumers searching at least seven to ten websites before booking a reservation and such an elevated volume of traffic to hotel and travel websites, it's become more common for rogue third-party online booking sites to find ways to piggy-back on legitimate hotels. These rogue sites trick consumers by mirroring the look and feel of the actual hotel website – using copyrighted images, trademarked logos and many times, even similar URLs – to take consumers for a ride.
Learn More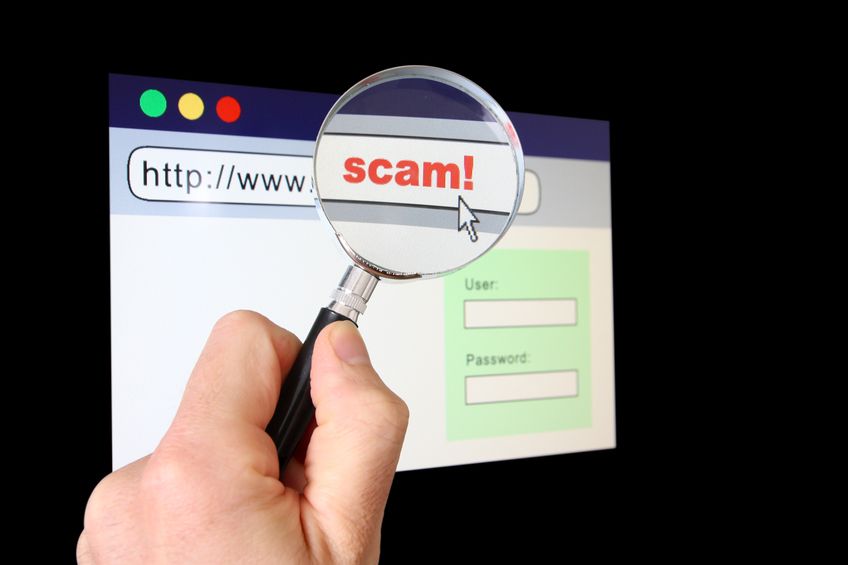 AHLA Position
Transparency and guest satisfaction are at the core of the hotel industry's business model. Making sure guests have all the necessary information prior to booking their room is paramount. AHLA supports policies that make it easier for consumers to know who they are engaging with during the booking process and promote initiatives that stop deceptive booking practices, particularly those websites and call centers participating in fraudulent activity by posing as the hotel website without revealing proper disclosures that they are not affiliated with the hotel. 
AHLA and the lodging industry support the Stop Online Booking Scams Act, introduced in the House as H.R.2495 by U.S. Representatives Lois Frankel (D-FL), Ileana Ros-Lehtinen (R-FL) and Peter Welch ( D-VT) and in the Senate as S.1164 by U.S. Senators Steve Daines (R-MT), Bill Nelson (D-FL), Amy Klobuchar (D-MN) and Deb Fischer (R-NE). Both pieces of legislation would effectively combat these deceptive practices, ensure more transparency in the booking process, and hold unscrupulous actors accountable. We encourage Congress, Federal Trade Commission (FTC), state Attorneys General and consumer groups to actively engage in protecting consumers from misleading and deceptive marketing.
To avoid potential booking scams, it's always safest to book direct with the hotel: You get what you want and need and often the better value when you book direct.
Senate Introduces Stop Online Booking Scams Act
Learn More
House Introduces Stop Online Booking Scams Act
Learn More
Key Stats
Some 55 million online hotel bookings are affected by fraudulent websites and call centers posing as hotel websites.
$3.9 billion in bad bookings per year.
A majority of those who have booked a hotel online say that they prefer dealing directly with the hotel (56 percent).
Consumers search at least seven to ten websites before booking a reservation.
Some 500 online hotel bookings are transacted every minute in the United States.
The Federal Trade Commission (FTC), the Better Business Bureau (BBB), AAA, and various other consumer advocacy groups have issued strong warnings about online booking scams.
Members of Congress, including Senators Amy Klobuchar (D-MN) and Deb Fischer (R-NE) have also directly requested that the FTC investigate these deceptive practices.
In December, the Federal Trade Commission settled a federal lawsuit with Reservation Counter, LLC, a third-party hotel booking reseller accused of using call centers and websites to mislead consumers into believing they were booking, and speaking, directly with a hotel. Reservation Counter also did not disclose that a traveler's credit card would be charged immediately instead of upon check-in. The settlement resulted in Reservation Counter no longer being able to mislead consumers through these types of practices.
AHLA applauds the FTC's action, which has brought renewed attention to this issue. The fact that nearly one in four consumers reports being misled by third-party travel resellers, and the constant flow of new companies entering the online travel market, suggests we need to do more to protect consumers.
Learn More
Technology and the ever-evolving online channels, from desktops to mobile phones to internet-enabled devices like smartwatches, have transformed the way guests book their hotel rooms and created new customer-oriented business models. As more channels and new players enter the digital marketplace, our industry aims to educate consumers on how to protect their reservations and ensure their experiences are what they intended.
Talking Points
Members only resource offering high level bullet points on the key issues affecting our industry today.
Members Only
Take Action
Make your voice heard! Here you will have the exclusive access to innovative tools that will allow you to take immediate action on important legislative initiatives through concise emails delivered instantly to your Representatives urging their support of lodging-friendly positions.
Take Action